So here's all the stuff that happened in the first month of the new year that you may have missed :
Fandom Correspondents
First and foremost : Thanks once again to everyone for making this a great first year of the Fandom Correspondents, it's been great writing for you guys and I can't say how much I have appreciated the support I've felt.
Fandom Nights went over incredibly well at CYO Brewing and we'll definitely be having another event soon enough which I will post about as soon as something is official.
Also wanted to give everybody a heads up that we are now on Instagram : @FandomCorrespondents so go ahead and follow us over there.
Trailers
This month new featured trailers for three major films that are coming out this year : Logan, Power Rangers and Beauty and the Beast. These trailers all showed a good amount of scenes from the films which I wasn't upset about for Beauty and the Beast due to the film being a remake of a Disney classic, we know what the story is and we know where it's going so if the trailer shows a bit too much then no harm, no foul.
This was not the case with Power Rangers and Logan.
This is the first time that we've seen the Power Rangers on the big screen since 1995 so why did they show us everything in this new trailer? They left nothing for the big screen because as I was watching it I was thinking : "Well there's the suits, there's Zordon and there's Rita Repulsa. Well at least I can wait before seeing the zor-…nope there they are too." I understand showing a few things to get people excited but this trailer showed us everything, It's the Batman V. Superman trailer style all over again.
Now Logan is a different breed of trailer, they didn't show us everything but they did show us the turning point of the film. If you watched the trailers and had been guessing as to if the girl was X-23 or Hope Summers or someone else entirely then I'm sorry that they showed you the answer before they finished asking the question. You literally had two months to wait and you were worried that if you didn't show X-23 that you were going to lose money? I mean I get that she's gonna be an awesome tiny wolverine girl but how cool would her introduction have been if we didn't know it was coming? They did the same thing with Wolverine in X-Men : Apocalypse(which, like every fox superhero movie besides First class, gets worse with each viewing. Don't believe me? Rewatch any of them and you'll see that they're incredibly dated) His cameo was one of maybe 3 redeemable qualities about that movie but it's effect was lost cause I knew it was coming.
Bottom Line : Power Rangers doesn't look great but it might be fun to watch, Logan could still be awesome but one major scene has already been spoiled and Beauty and the Beast looks great and showed just enough for a remake.
DC Films
Oh lord, here we go.
It has been a very interesting and telling few weeks for DC Films. First they have officially announced David S. Goyer and Justin Rhodes as the screenwriters for Green Lantern Corps.
It's being described as Lethal Weapon in Space with Hal Jordan showing John Stewart the ropes. I'm perfectly fine with that due to the fact that that's exactly what I would've done for the next Green Lantern Film if I was writing it. Now, I don't know Justin Rhodes from anything so I'm giving him a fair chance as a writer but Goyer has proven time and time again that he has no idea what he's doing with a script. He writes to make money and because of it he can't tell a compelling story. If you don't believe in your work then it's going to show in the finished product. I don't know what DC is thinking by hiring him again.
Next up is Aquaman. The Aquaman film has added quite a few different people since last I looked. The last time I checked on it was when they revealed the first pic of Amber Heard as Mera. They have since added Patrick Wilson as Ocean Master and Yahya Abdul-Mateen II as Black Manta. I'm very excited about these two because Wilson is basically fan casting and I love Black Manta as a character. I've never seen Mateen in anything but I'm sure that he'll do a good job. I believe that James Wan(Director) can handle this film well if he had a better guiding hand but unfortunately they DC and Warner Bros. still don't have a solid leading producer or writer.
Which leads me to my final point…
Ben Affleck has officially stepped down as director of The Batman. He will still help produce, co-write and star in the film. What does this mean for the film and the studio? To me, it means that they're in trouble. It sounds like they have no idea what they're doing with these films : Flash has already gone through three different directors, each film is considered a financial failure after it's initial first weekend and now it's flagship character's film is getting crazier every day. It would make a lot of sense for Affleck to want to cut and run as quick as he can due to the problems that are rumored and the things that go on behind closed doors at WB. I'm legitimately concerned that we're going to see Justice League part 1 as the last DC film we'll see for a while.
Doctor Who
Peter Capaldi has come out and said that this next season will be his last with Steven Moffat leaving as showrunner as well. I haven't seen much of Capaldi's run and the episodes that I have seen have shown that he's a genuinely great actor but he just never came up to par with the previous three Doctors. No word on who will be the 14th doctor but the role of showrunner will go to Chris Chibnall right after he finishes the third season of Broadchurch
X-Men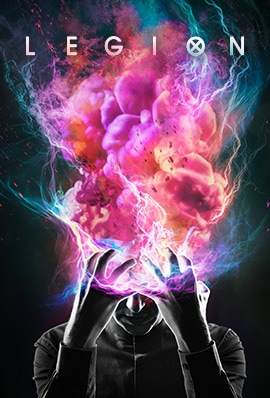 Well the X-Men have certainly been interesting recently.
The X-Men line-up of Comics will be rebooting this March with brand new creative teams and stories. This could be a great thing for them and it's good to show that Marvel isn't quite as petty towards Fox as I thought…or maybe they are, eh time will tell.
The New Mutants is supposed to start production in May of this year with only rumors flying around about who will play which characters. Supposedly Maisie Williams and Anya Taylor-Joy will be playing Wolsbane and Magick which would be pretty cool. I'm interested in seeing how they handle this spinoff.
The next X-Men film will most likely be set in the 90's and be about the Dark Phoenix Saga. These theories come from the working titles of the films such as "Supernova" and "Teen Spirit" The film is expected to start production in May of this year.
Legion is the latest comic book show to be released. It will be premiereing tomorrow night on FX and I'm a little hesitant about it but the early reviews are great so I'll give it a shot. Fox has also ordered for an X-Men pilot episode to be shot later this year from Bryan Singer. I'm not a big fan of Singer as a filmmaker but for some reason the studio loves him and judging from his work on House maybe TV is just where he does best.
The Defenders
The defenders haven't revealed nearly as much as typical shows and films and I'm 100% ok with that. The few set photos they've released have shown us nothing but I'm still giddy at getting to see Matt Murdock and Jessica Jones meet for the first time. We still don't know what villain Sigourney Weaver is playing and I'm just currently assuming that the name "Alexandra" is a red herring for someone else. I'll try to keep everyone updated throughout the year as we get to closer to the release of the show.
One thing we did today was this awesome new Iron Fist trailer. I love the effects of the iron fist and I love the connections with Madame Gao and Daredevil. Can't wait to see this awesome new show.
La La Land
And my final point of this article, I finally have a film worth backing in the best picture category. Although I've enjoyed many of the previous Best Picture winners La La Land outshines them all in my opinion. If I wasn't so much of a comic book nerd over Civil War then this film would've been my favorite film of the year. Yup, that means that I just said that La La Land is better than Rogue One.
I'm not going to spoil the film but La La Land truly brings back a flair for old hollywood that no one has come close to touching in the last few years. Gosling and Stone give probably the best performances of their careers and their talents need to be seen to be believed. At only 32 with two Oscar nominated films already under his belt it looks like Damien Chazelle is set up to be the next big director and writer on the scene. Of course, it's easy to see why once you watch this and Whiplash. Both films are rather simplistic but they're very character driven and have some truly great scenes in them. I genuinely loved so much about this movie and I fully suggest to everyone who loves film.
That does it for this month, check back when you can for more updates on all the stuff we love!