So now that we've seen Tom Holland as our new MCU Spider-Man (spoiler alert, he's spectacular), the rumors have been flying about his upcoming solo movie, Spider-Man: Homecoming, a title that just exudes Marvel's fun sense of self-awareness. Set to come out next year in July—the seventh, to be exact, if you want to be like me and mark your calendars and set up countdowns on your electronic devices—the movie hasn't really released a ton of information about its plot or the comic book sources it may or may not be drawing from. Thus, rumors have gone everywhere from a weird pseudo-adaptation of The Clone Saga to an entirely new story straight from the MCU. As an avid Spider-Man fan, I can't help but dive into these rumors and unsubstantiated claims and voice my opinions. Seeing as I am an admin on a genre-based blog, you all get to read these ramblings! So let's look at some of the rumors and wishes circulating around our new web-slinger.
Kraven's Last Hunt
This is a storyline that fans of Spider-Man have been clamoring for since Toby Maguire was under the mask, even though reports leaked in years past have shown that Morbius was a more likely villain for Raimi's fourth entry than Kraven. And as a huge fan of DeMatteis's story, I am personally holding out for a Kraven appearance in the years to come under the MCU. But let's be honest here, folks: Kraven's Last Hunt makes absolutely no sense for a year one Spider-Man.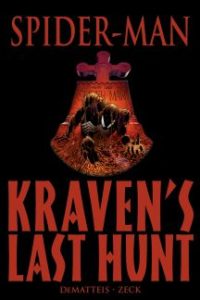 Join with me in hypothesizing this proposed idea for a movie: for the first Spider-Man entry in the Marvel Cinematic Universe, Kevin Feige is going to introduce a villain never before seen in a movie, let him apparently kill the titular hero and steal his identity, and then have (in cinematic terms) a rather anticlimactic ending with Spider-Man fighting an entirely different tier-3 villain as the aforementioned bad guy commits suicide. You are gonna have a lot of confused people in that theater. Even if MCU writers mix things up with the storyline, the whole idea of Kraven's Last Hunt is that it is a climax from the other encounters that Spider-Man has had with him in the past. It's the conclusion to big life phases for both Kraven and Peter alike. Making it into Kraven's First and Last Hunt loses the real meaning of the story and just doesn't make sense. Maybe for Spider-Man three or four. But not for year one.
Remake Raimi's Spider-Man (How Green was My Goblin!)
A lot of the ideas for Marvel's new Spider-Man franchise surprisingly circles around remaking older movies. While this idea makes a bit of sense—there's perhaps no villain more essential to Peter's history than the Green Goblin—we have already gotten three different Goblins since Raimi's first entry. The villain, while undoubtedly will be seen soon enough in the MCU, needs some time off, and I doubt Marvel wants to associate itself so closely with any memories of the Sony franchises. We do know that Michael Keaton has been approached to possibly play a villain in Homecoming, and he would make for an excellent Norman Osborn, but I for one have serious doubts that he will be the main baddie in the movie or that he will even have his villainous origin this early in the game. There's just too much baggage from Sony that Marvel is trying to avoid.
Birth of Venom
Story-wise, this rumor makes the most sense for inspiration. While not taking place in year one Spider-Man lore, the Birth of Venom could pretty easily be modified to fit as a first big bad for a young Spider-Man. The presence of Guardians of the Galaxy Volume 2 just a couple of months before Homecoming even gives Marvel a chance to briefly introduce the existence of symbiotes in the universe, leading into one ending up on Earth due to the abundance of alien presence on our planet over the years in the MCU. Introducing Eddie Brock (quick plug for my fan-casting of Tom Hardy) as a reporter for the Daily Bugle, Peter's new part-time job, offers a good opportunity to give fans a villain they've been asking for while not forcing an ill-fitting storyline. Add Michael Keaton as Norman Osborn in the background, and you have the groundwork for a Spider-Man mini-verse. If Marvel does use an existing story as inspiration, this one is probably the most likely.
The Death of Jean DeWolff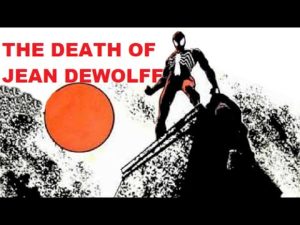 I'll be honest, this is my own personal rumor that I am officially starting. For anyone who has read a lot of Spider-Man—and I mean a LOT of the comics—this story sticks out to you as the moment you start to wonder if Spidey is going to actually kill someone. Go read the story for yourself; it is absolutely fantastic and stands as one of my personal favorite comic books arcs of all time. I like the idea of Homecoming being inspired by this story because it gives the MCU the chance to do a lot of new things: the tone of Spidey hunting down a serial killer could offer a crime thriller tone new to Marvel movies, it could introduce the Netflix TV universe by bringing in Kingpin and Daredevil like the comic book story, and it could give Marvel the chance to set Spider-Man apart in the cinematic universe as being the hero who doesn't kill despite being pushed to his limit by the Sin Eater. While this is probably a long shot for Homecoming, I am going to remain hopeful we see this storyline down the road either as a future Spidey movie or as a subplot in a future season of Daredevil.
Spider-Man: Blue
This is my favorite Spider-Man story, and it would definitely make for an interesting movie. The idea is that Gwen Stacy is already dead by the time Civil War takes place; thus, Homecoming would be a set of flashbacks for Peter as he details what he has done up to now. This would show some scenes of him fighting the Green Goblin, meeting Mary Jane, encountering Eddie Brock (again, cast Tom Hardy!), hanging out with Harry Osborn, and getting into tussles with several members of his rogues gallery. Peter narrates all of this as he stands talking to Gwen's grave, ending in a flashback to Death of the Stacy's and a final farewell message to the girl he loved but could not save. Again, this would be a different type of movie style that Marvel could try to add variety to their roster, and it would be a fitting metaphor for Spider-Man saying goodbye to a former presence in his life—Sony—and hello to his new companion, the MCU. Again, a bit of a long shot, but intriguing nonetheless.
The Clone Saga
Stop. Just Stop.
A Totally New Story
This will probably be what we get, and I am totally fine with that. While Marvel has always drawn some inspiration from the comics in their movies, they have also definitely not been afraid to play with canon a little bit to make a unique adventure (see Civil War, Iron Man 3, and Winter Soldier as primary examples). Michael Keaton is tagged to play someone, and the popular theory is the Vulture. For the life of me, I cannot name one big Spider-Man story that features Vulture in anything more than a side role. But hey, I'm down to see what they do! Marvel is in an interesting position: Sony has already done a lot of groundwork over the years to set up Spider-Man's world. People have a pretty good idea of who Norman and Harry Osborn are, and at least some idea of Peter's love interests (Gwen and MJ). We have also seen the death of Uncle Ben far too many times, so no need to rehash that. Marvel gets a rare opportunity to introduce a character who has already been introduced, letting them do whatever they want with a year one story. Let's see what they do!
Whatever it is, please Marvel, for the love of God, no more sidewalk dancing.
-Admin Red Lanyard